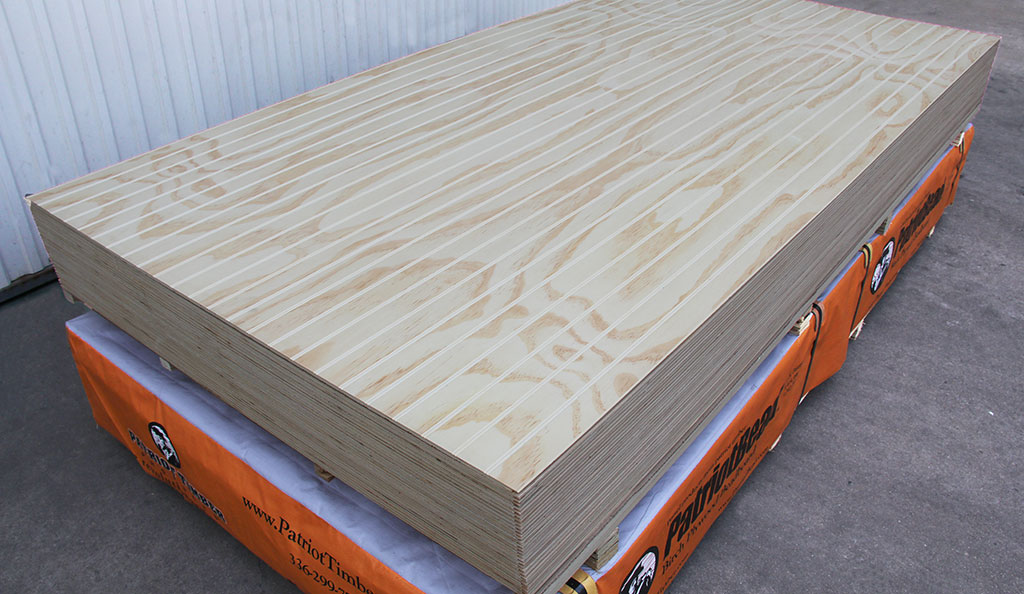 PatriotBead™ - Premium White Birch               PatriotBead™ - Clear Radiata Pine
PatriotBead™ Plywood Beadboard
PatriotBead™ Plywood Beadboard represents the best value available in the market today for a premium White Birch or clear Radiata Pine plywood beadboard. 
PatriotBead™ is available in either a premium White Birch or a clear Radiata Pine face with a 2" on center V-Bead pattern, ideal for stain or paint grade applications. 
Both the Birch and Pine faces are smoothly sanded and completely free of wood patches. 
The reverse side of PatriotBead™ has our patented uniform white RevolutionPly® face veneer for ease of handling and installation. 
PatriotBead™ is perfect for all your plywood beadboard applications, including paneling, wainscoting, millwork, ceilings, cabinetry and crafts. 
NGBS Green Certified - PatriotBead™ is certified for points toward ICC-700 National Green Building Standard™ (NGBS).
Benefits of PatriotBead™ Plywood Beadboard
Best value in the market for a plywood beadboard panel
2" V-Bead pattern, available with a premium White Birch or clear Radiata Pine face
CARB Exterior Glue Bond for interior and weather protected applications (not for direct exterior exposure)
6-ply construction for added strength and improved stability
Shiplap edges for easy installation
100% plantation and sustainable wood sources
Available in 5/16" x 4' x 8' sheets, 35 pieces per crate
All crates of PatriotBead™ include three layers of packaging for complete product protection and damage free arrival
*Contact Patriot Timber Products, Inc. for test results and MSDS.